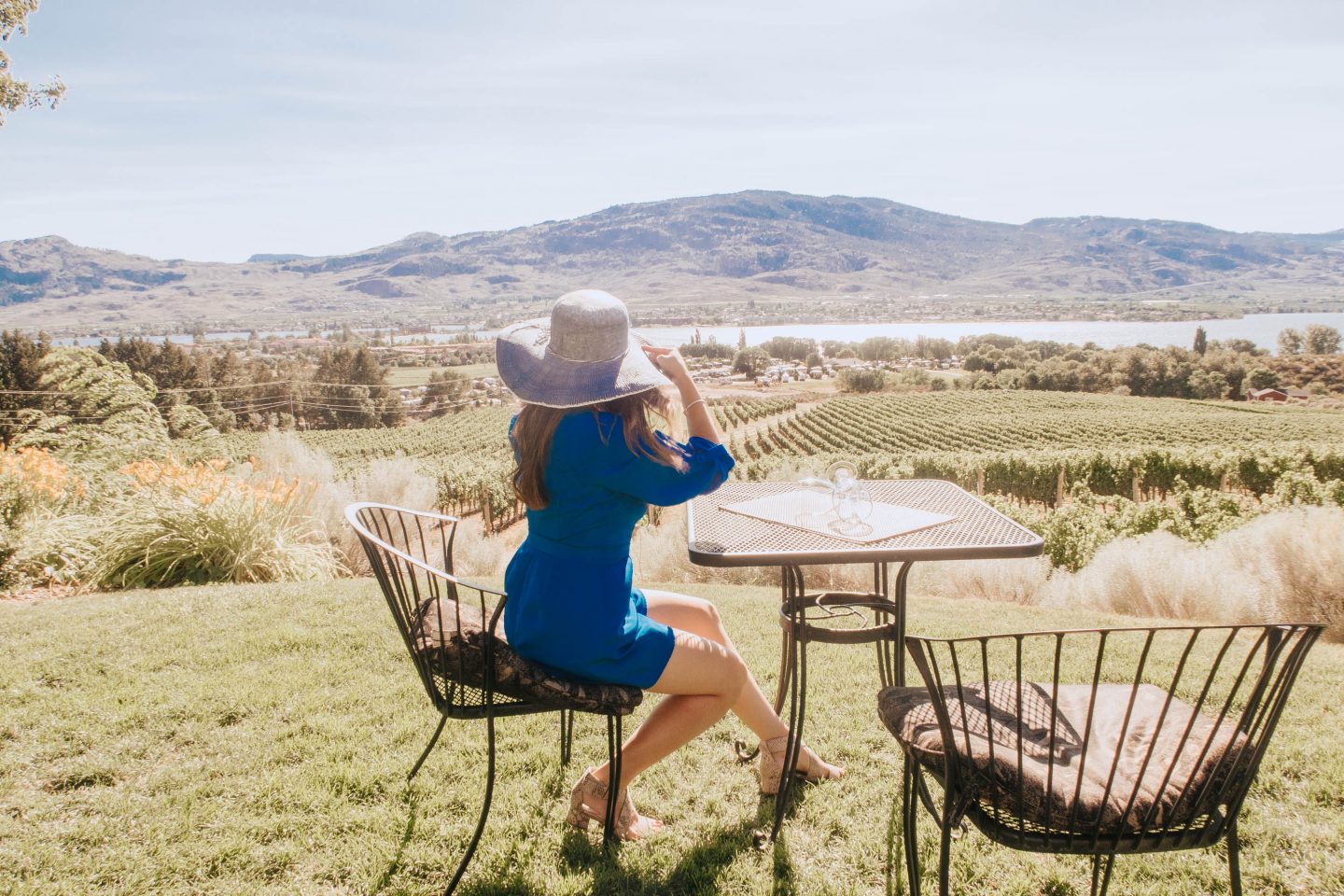 Is anyone else feeling the travel bug or just me? I've been working and staying busy during this time, though definitely looking to do a bit of exploring locally. With COVID-19 still active in many areas of the world and international travel likely halted until 2020, I've been brainstorming ways to satisfy my summer travel itch. Many of my friends are embracing local travel in BC and I am all for it! 
Here in BC—our amazing, dedicated and knowledgeable public health team has moved us into Phase 3 that allows for local travel this summer within our own province. This is a great time to plan staycations and explore our own backyard, plus being able to support local businesses in our area. All of this while still practicing safe health precautions like regularly sanitizing, staying home if sick and social distancing. 
Disclaimer: Please be respectful when visiting other communities and doing local travel in BC. Listen and follow all protocols and precautions as outlined by the provincial health ministry. As always, if you are feeling sick, please stay home to prevent the spread. Travel local, stay safe and wear a dang mask. 
Here is my guide to local travel in BC this summer:
---
Embrace nature and the city in Vancouver
---



I feel very lucky to be living in Vancouver. It's rare to get the beach, tons of nature and the city all in one place. If you really don't want to go too far this summer, why not just explore Vancouver.  
I've written a blog post before on my favourite Vancouver activities if you're looking for a few ideas but I'll share a few more I've added in the past year as well! 
---
Go on Hikes and Embrace Nature
---


This one is pretty obvious and I mention it in my previous post but I cannot stress the beauty of Vancouver! Going outside is a great way to get some exercise while staying safe and socially distant from others. Fresh air and greenery has proven psychological effects in improving your mood and is a great way to practice self-care. 
Vancouver has a plethora of hikes and walks for hikers of any level. A few of my favourite hikes include Bridal Falls, Buntzen Lake, Lighthouse Park and Joffre Lake. If a long hike isn't your thing, take a stroll along our Stanley Park Seawall. You'll see all the beautiful sights of Vancouver while people-watching along the water. The seawall is definitely one of my favourite spots in the city.
Take on one of BC's most stunning hikes: Joffre Lake
I mentioned this briefly in my original Vancouver Post but I think this special place deserves its own highlight. Joffre Lakes is a bit farther than these other two options.  If you live in Vancouver, it's about 2 hours away in Pemberton which is near Whistler. 
Joffre Lakes is a popular hiking destination because of the beautiful blue waters and nature that surrounds you on the hike. It is a long one, but nothing too difficult. 
That said, I'd get prepared with water, snacks and comfortable hiking shoes. Read more about my full experience here. 
PS: Double check before your hike to make sure any parks that you visit are open! Also, some parks NOW require you to get a free day pass in advance to manage the crowding so please check. 
---
Hop off to Granville Island
---
No, you don't need to take a ferry to get here but it will feel like you've left Vancouver and transported yourself onto a cute island with delicious local food, art and shopping. This is a quirky part of town that feels like a big outdoor farmer's market. 
It has some of the best eats in Vancouver and a great place to explore local artists and shops. The famous Lee's Donuts is a must have for some sugary goodness while you're there. 
PS: I do recommend double checking what stores are open and the operating hours as they may change from time to time. 
---
Destinations that are a short drive away (Less than 2 hours) :
---


If you're looking to get out of the city a bit more but still have the option to head home at the end of the day, these spots are perfect for you. Of course, you can stay in the area but these local destinations are great for a one night stay or a day trip with your friends. 
I have detailed guides for each destination from before but here is a gist of it:  
---
Soak in Nature and Enjoy the Hot Springs at Harrisons
---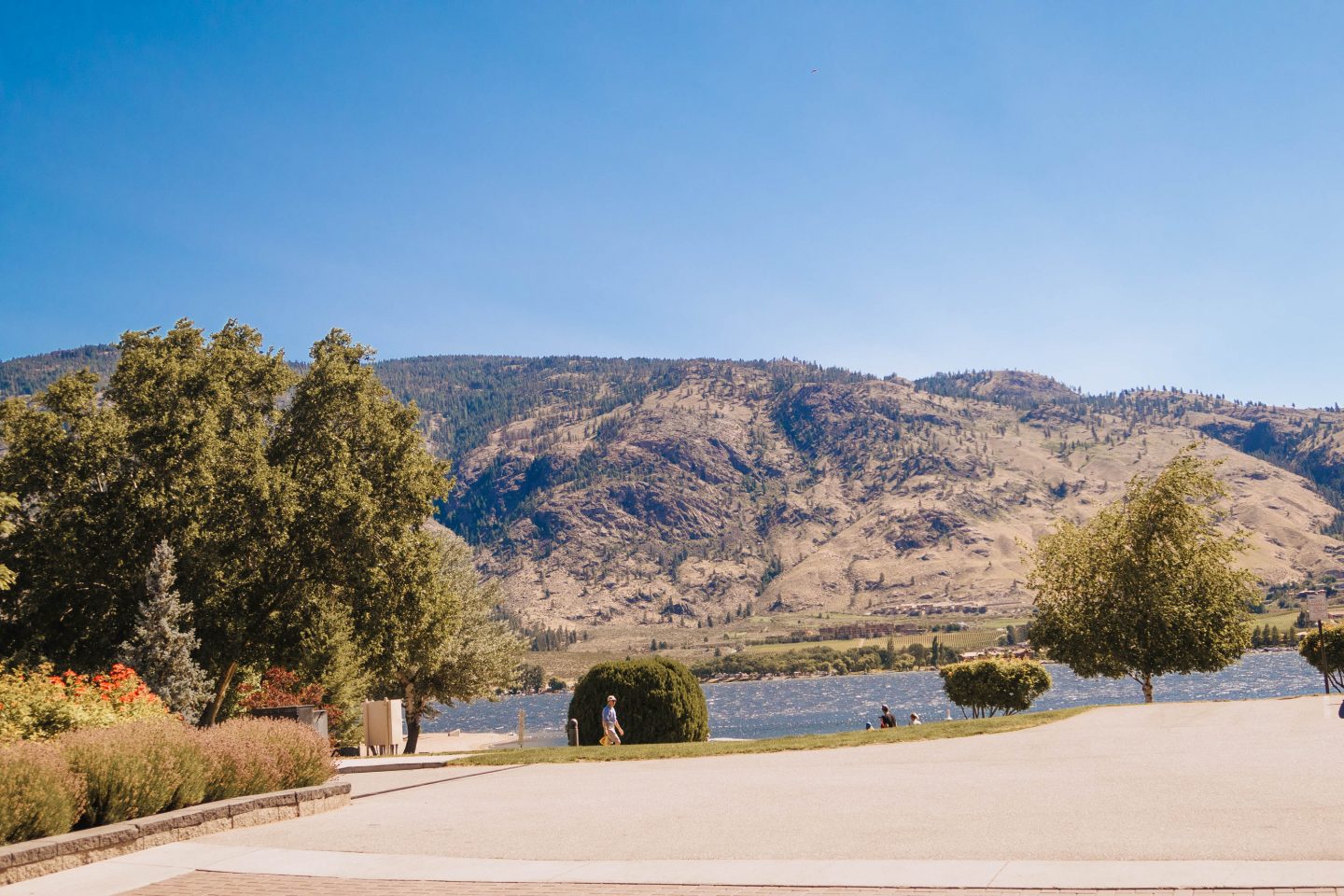 Harrisons is a beautiful town that is about 2 hours away from Vancouver and has spectacular views of the mountains and the lake. It's the perfect getaway from the big city and there is so much to do and check out. Last time I was here, I stayed at Rowena's Inn located on the Sandpiper Resort. 
Walking around this property, I was just blown away by the beautiful views. They even have an amazing clubhouse with food specials and options for everyone in your party. If you or someone you're traveling with is into golf, the Sandpiper has the perfect golf course to experience as well.


Harrisons is the perfect mix of city and country with options like Rowena's Inn for a more luxury stay or you can camp in the area if you really want a feel for nature. 
I've also visited the Harrison's Hot Spring Resort with Elbert and it's so much fun! It's a great place to relax and enjoy the natural hot spring pools. It's a mini resort! If I remember correctly, there are 4-5 different pools (indoors and outdoors) for you to enjoy during your stay. Local travel in BC can be just as relaxing as a beach in Bali! 
---
Go Wine Touring in Abbotsford
---
The perfect, unexpected place to travel local this summer.
 If you're looking for a simple day trip with Okanagan winery vibes, Abbotsford is the place for you! I didn't know this before either, but Abbotsford is home to its own neighbourhood of wineries that offer tastings and other delectable treats. 
I spent a day trip with my girlfriend exploring the local wineries and farms in the area. It's a great way to support local businesses and farmers while still getting a taste of travel. You can find my favourite wineries in the blog post I've linked above!
---
Destinations That You Will Want a Few Days For:
---



---
Explore the beautiful Sunshine Coast
---
If you want to be on an island surrounded by water this summer, the Sunshine Coast is calling your name. The Sunshine Coast just a short ferry ride from the mainland and is home to waterfront views all over the coastline. There are so many resorts and places to stay and explore. The last time I visited, we stayed at the stunning Painted Boat Resort. 
The Painted Boat has incredible suites that provide kitchens and areas to prep and prepare your own food. If you're into cooking, you won't get a better prep view than this. If you'd rather enjoy the local fair, The Lagoon Restaurant on site is delicious and I love that they use local ingredients and flavours. And of course, don't forget to take some time to relax.
When we go on vacation, we usually want to take some time to unplug and just relax and the Painted Boat Resort has an amazing spa on site where you can soak in hot tubs and enjoy a massage. 
The Sunshine Coast is the perfect blend of nature and local small city vibes.  This island will satisfy the nature lovers in your group and the city gals looking for a fun restaurant or bar. Local travel in BC is all about exploring local areas you've never tried before. I love walking around the boating docks and beaches, plus setting up for a picnic is total vibes this Summer. 
---
Wine Touring in Wine Country – Osoyoos
---
I am all about the sun, beach and desert in the summers. Vancouver can still be rainy for a lot of months (like this year), but there is a desert area right in our own province. 
Osoyoos is a little farther out from Kelowna but has a different charm than the usual stop people make for the Okanagan summers. It's much hotter so you'll get that great tan and is very close to lakes and beaches that are perfect for tanning or renting a paddle boat/motorboat to explore. 
It's central to lots of wineries and other activities in the Okanagan. A perfect place to stay if you're looking for something a little different than Kelowna, but not too far that you can't make your way there. 
Plus, the drive is one of the most stunning drives I've been on. As you slowly approach Osoyoos, I can only describe the drive view as something out of a Bob Ross painting. 
---
Another popular wine destination – Kelowna
---
And of course, the prime summer destination for local travel: Kelowna. 
The land of wineries, great views and delicious local food. I have yet to visit Kelowna in the summer but it's on my bucket list. So, here are some tips from my co-writer, Tiffani: 
Kelowna is split up into two areas : West Kelowna and East Kelowna (also known as main Kelowna). West Kelowna is a little farther out from the main downtown which is in East Kelowna. But this area still has lots of wineries of its own and restaurants to check out. 
---
West Kelowna
---


West Kelowna is home to some of the most famous BC wineries like Mission Hill and Quails Gate. I'll bet you've tried some of their wines before! Mission Hill and Quails Gate are both a must-see but I would recommend making a reservation for your tastings. 
This area also has part of the Okanagan Lake where you can ride boats or enjoy the beach.  It's also close to many rivers and channels that you can float down. There are quite a few rivers about 30 minutes away that you can bring floaties too for a relaxing, sunny float down the river. Companies even run shuttles so you don't have to worry about finding a way back. 
SIMILAR POSTS
My Guide to Local Travel in BC This Summer
How to Spend 4 Days in New York City
My Rowena's Inn Weekend Getaway in Harrisons, BC
---
East Kelowna aka Main Kelowna
---
If you're looking for a city adventure, try heading to East Kelowna/Main Kelowna. There are delicious restaurants with incredible views in downtown Kelowna that you can hop around to on the waterfront. East Kelowna is also very close to Lake Country which is home to some of the most beautiful wineries and views in all of the Okanagan. Staying in East Kelowna is a great place to stay if you want the best mix of restaurants, waterfront views and wineries. 
While the local restaurants are delicious, don't forget to try natures' sweet treat: locally grown Okanagan fruit! Just stop at one of the many fruit stands or farms to support local farmers and grab some of that delicious fruit to go. 
—
I hope this guide is useful in helping you plan your local travels this summer. I know summer travel may look a little different this year but there is so much to do in our own backyard safely. Local travel in BC can be fun!  
Plus, if you're looking for some packing tips, I have a guide that will work for any of these wonderful local destinations. 
Take this time to enjoy and appreciate what we have. It is called Beautiful BC after all! 
Stay Safe, 
xoxo Sam