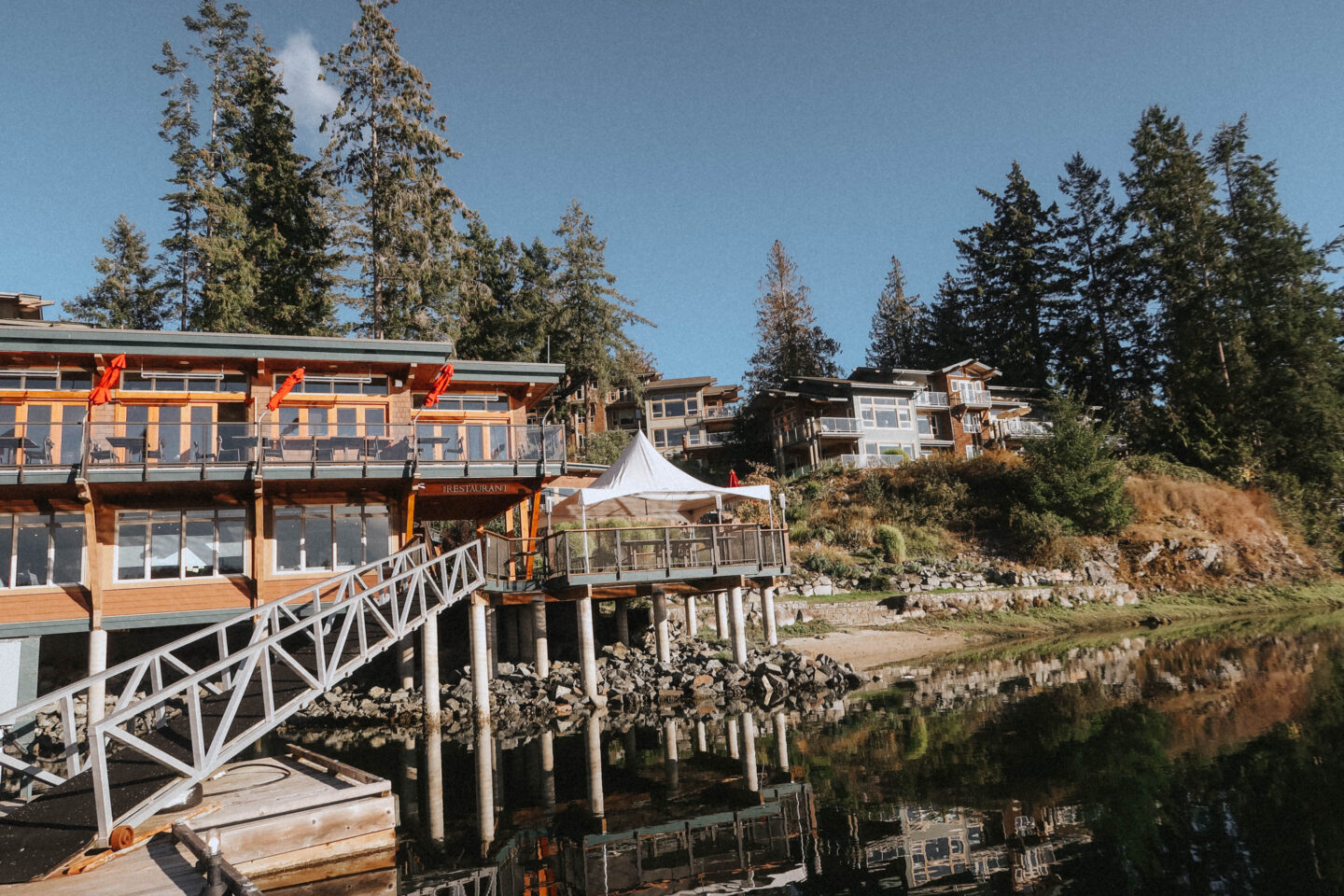 2018 is a year of many firsts! Especially in the realm of local British Columbia travel for me!
I am so excited to share my recent visit to the beautiful Painted Boat Resort Spa & Marina in Madeira Park with BC Ferries Vacations! In desperate need of a relaxing girls' vacation, my friend Faith and I found ourselves hopping on the BC Ferry to Sunshine Coast!
The ferry ride takes only a mere 40 minutes from the Horseshoe Bay Terminal in West Vancouver and before you know it, you'll arrive at the Langdale Ferry Terminal in Sunshine Coast.
Disclaimer: This post is in partnership with BC Ferries Vacations and Painted Boat Resort Spa & Marina. That said, all thoughts and opinions are my own.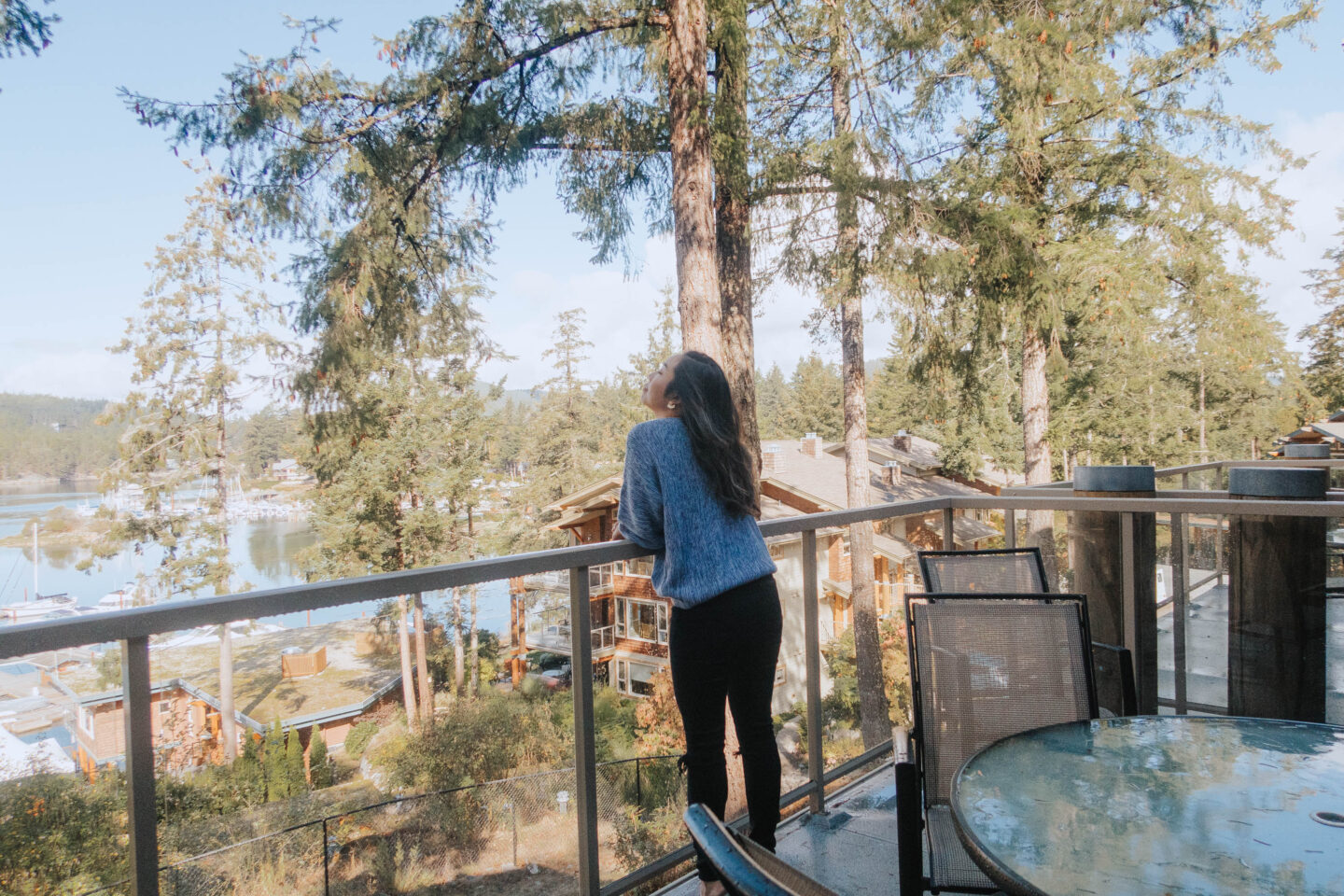 What to Expect on a Vacation to Painted Boat Resort Spa & Marina:
Painted Boat Resort is about a 1 hour drive (depending on traffic) from the Langdale Terminal. Before travelling anywhere, I always make sure to research on the road conditions and how windy they get. One can never be too safe!
The drive is pretty easy, and straight forward but I do recommend going when it's still light out just in case. There aren't a lot of road lights and a lot of the stores along the way close early.
Stay at the Gorgeous Loft Villas
BC Ferries Vacations set us up in a STUNNING 2 bedroom, 2 bathroom, Upper Loft Villa at the Painted Boat Resort. It was just Faith and I but this villa can easily fit 2-3 couples/families (depending on size)!
What can I say? The loft is breathtaking, it's exactly how I want my future home to look like.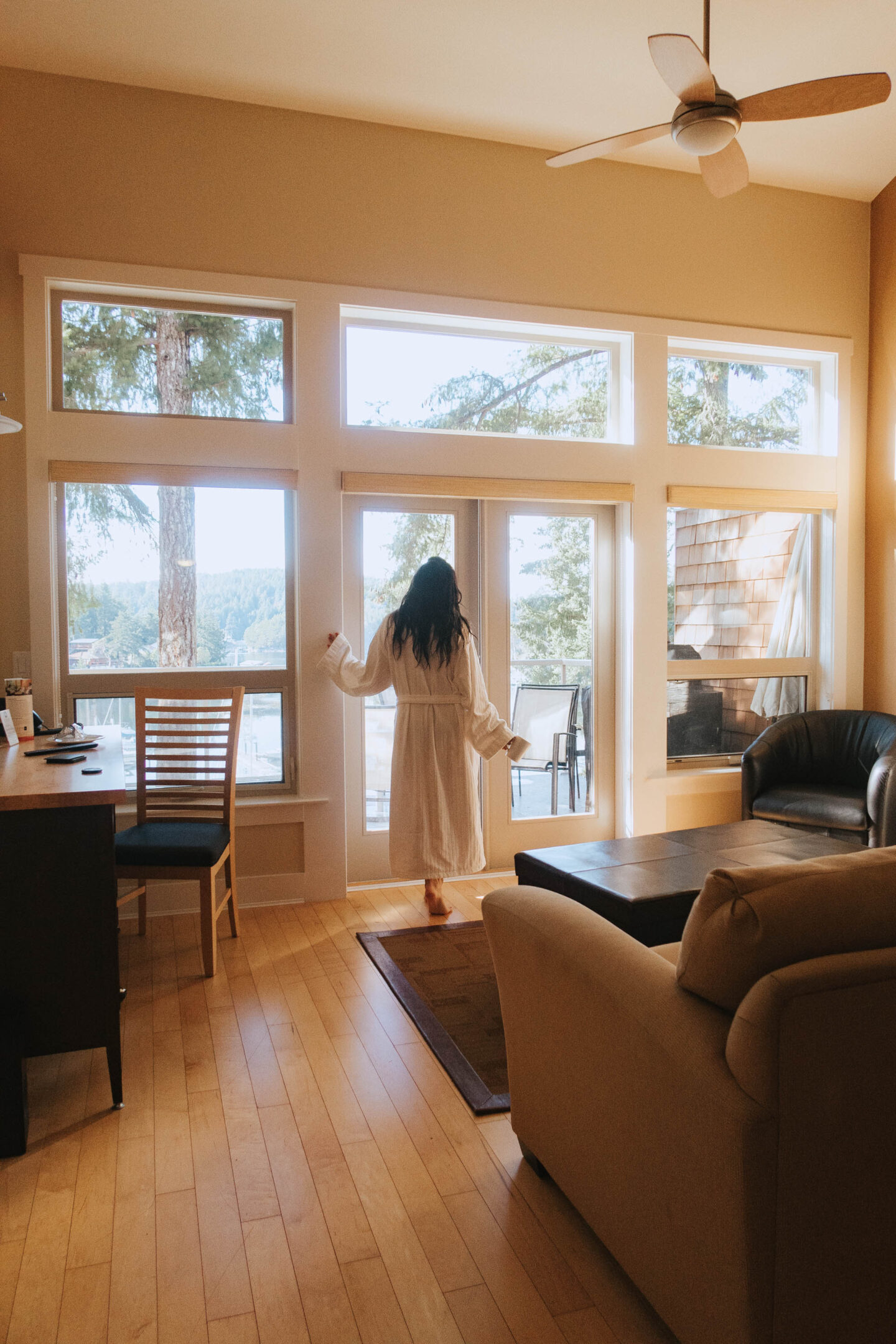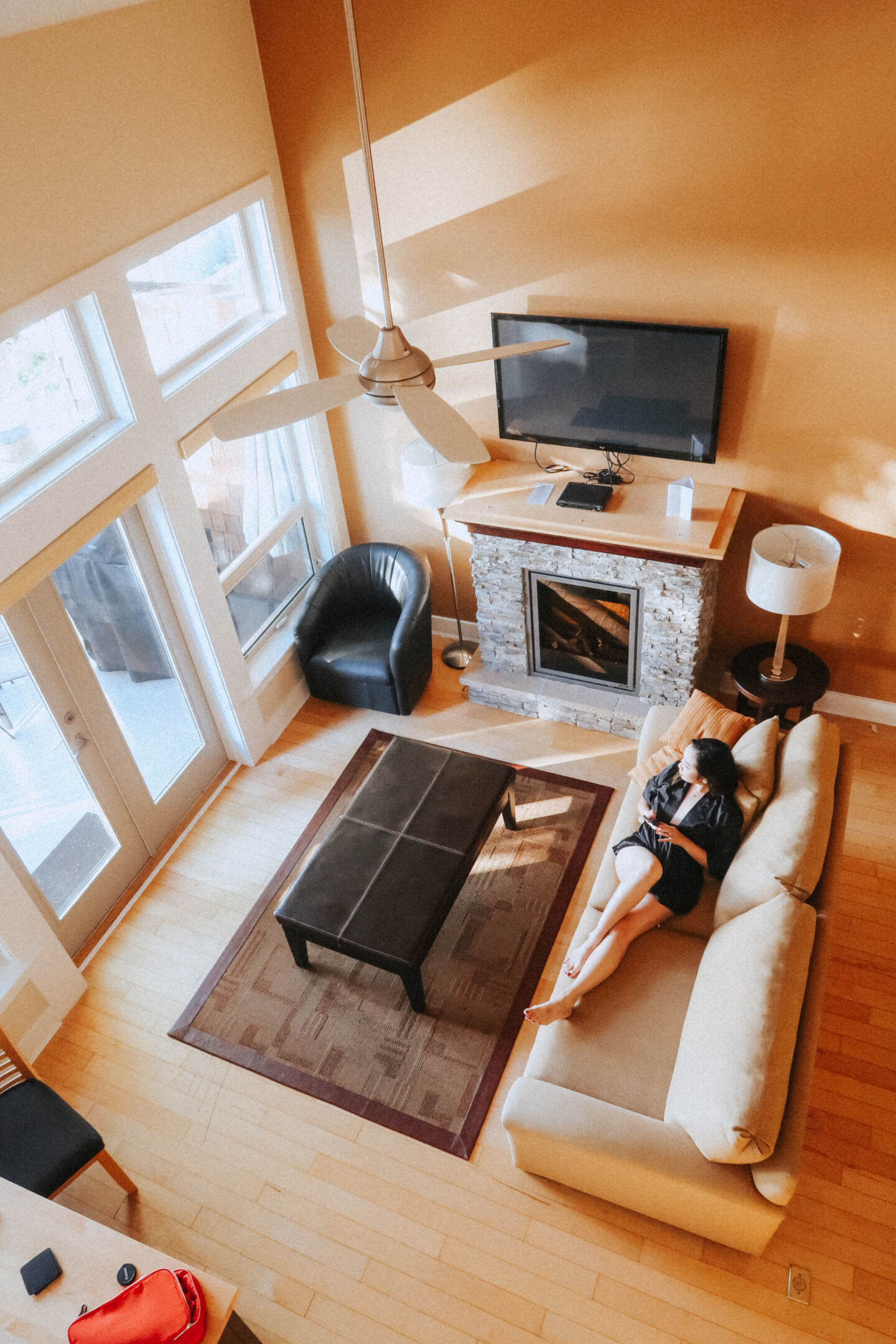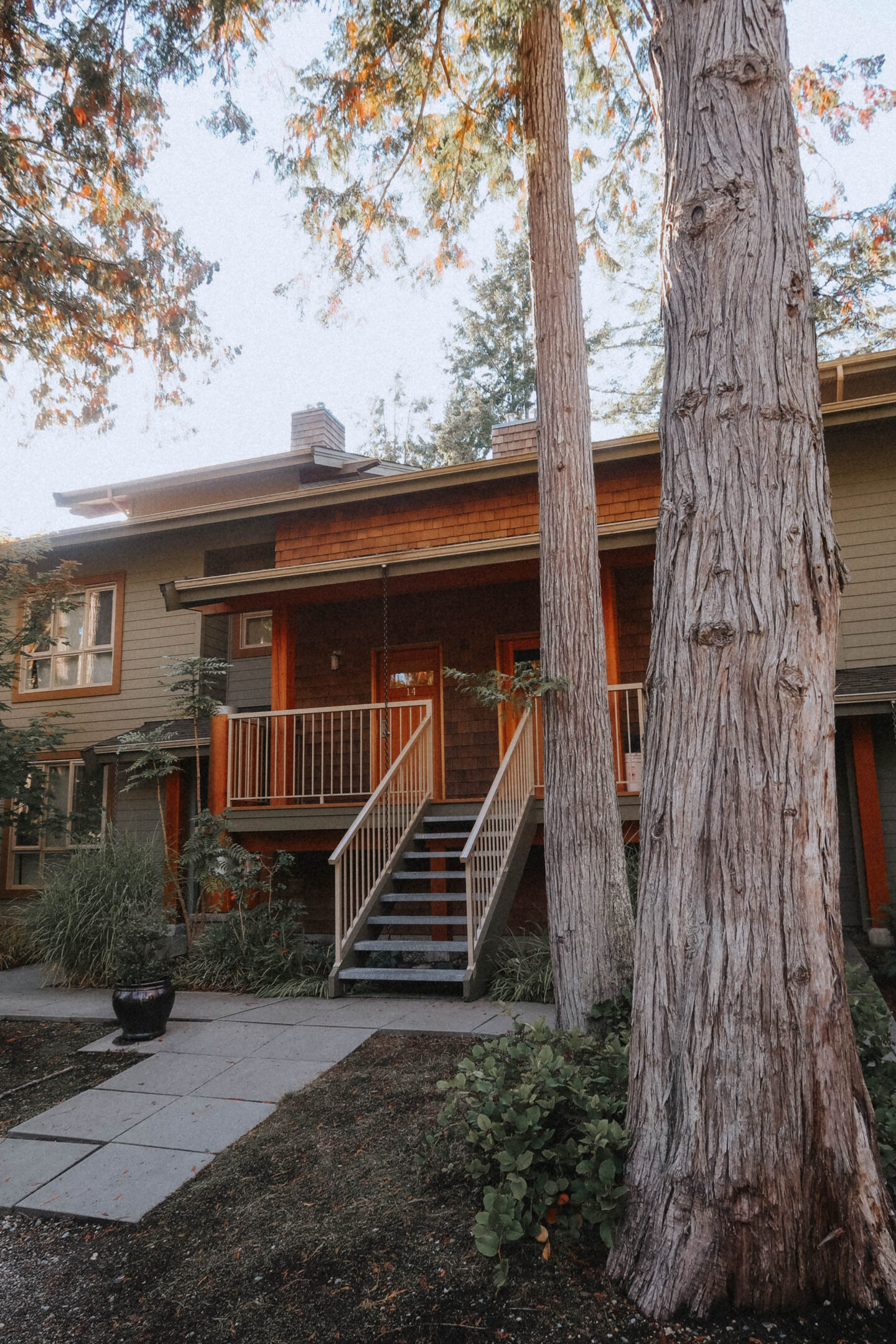 It's hard not to feel right at home with how cosy everything is. Not only is it a spacious villa, but it's a lovely resort surrounded by nature. This is a resort for you if you're looking for a quiet resort where you can connect with each other. In addition to : enjoying the serenity and peace that the Sunshine Coast has to offer. If you say yes, add this to your list!
Have a lovely dinner at The Lagoon Restaurant
The Lagoon Restaurant at The Painted Boat Resort overlooks the stunning marina. On a sunny day, you get a beautiful view of the water and mountains and can take a walk along it like we did!
Speaking of delicious food, if you go to The Lagoon Restaurant:
Take note that it is a pretty intimate dining experience, the restaurant is indeed a tad smaller. That said, the food is delightful.
Order the Seafood Linguini and Charcuterie Board. Oh! And the Carrot soup!
Bring your own food to cook
The Painted Boat resort villas come with a kitchen and everything you would need to cook. So, if you are big on cooking or starting up the barbeque, this would be a great idea! Not to mention, this reminds me of my trip to Osoyoos which has a similar vibe! 
Also, we definitely could hear a pretty bumpin' food party happening in the villa next door.
Don't ask if we tried to get invited (LOLS)
A relaxing day at The Spa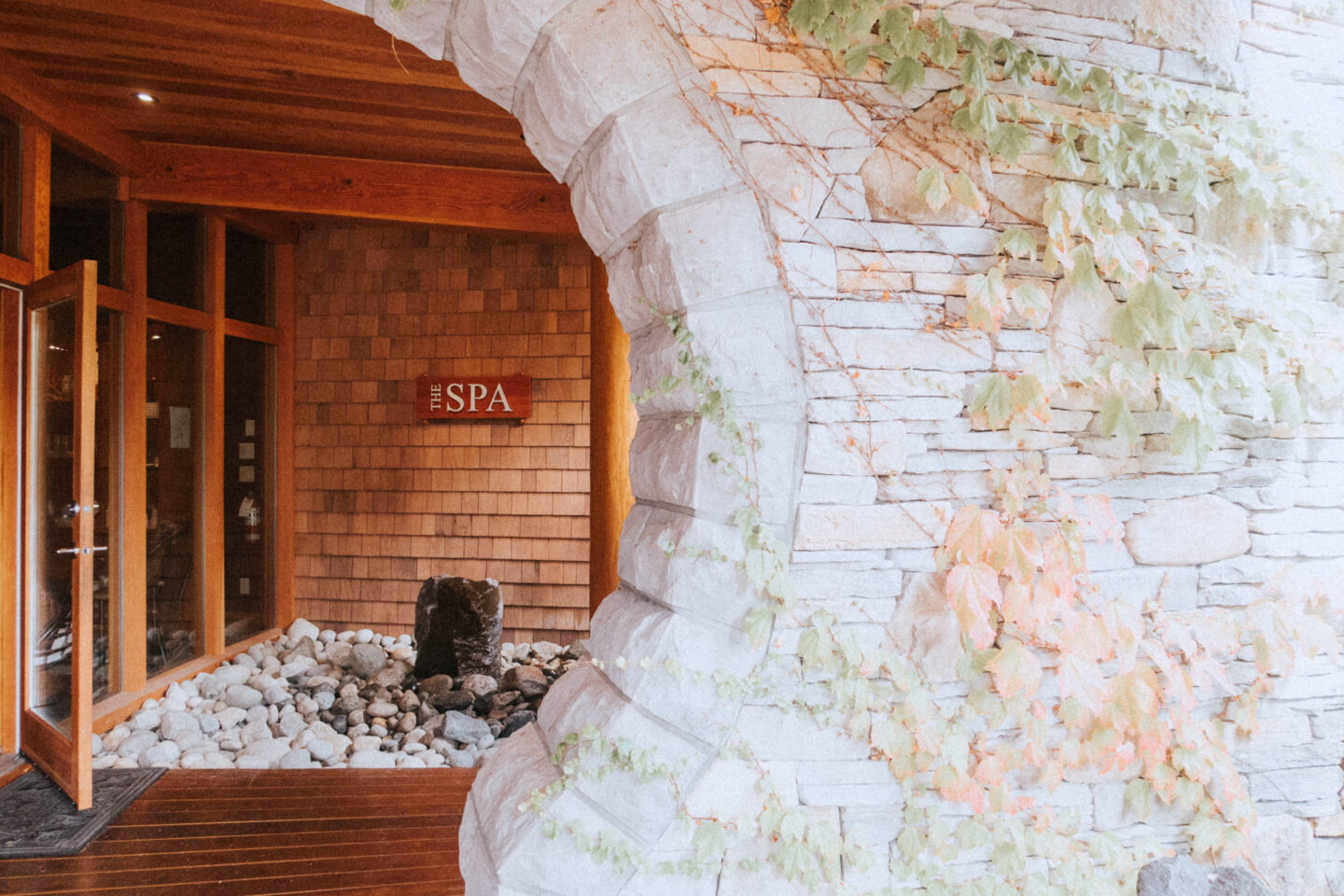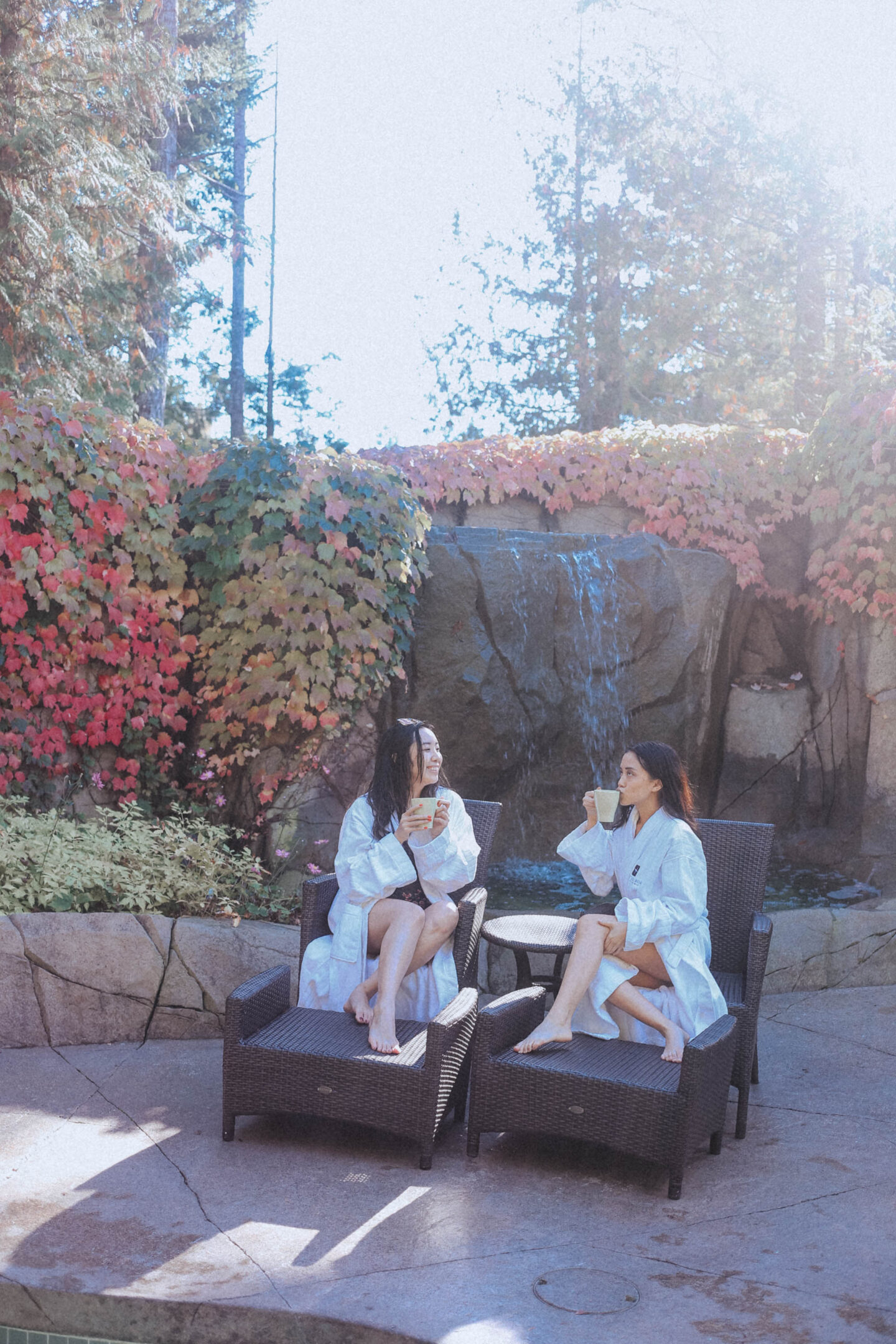 The Spa at Painted Boat Resort is my favourite part of the vacation!
It could've also been because I really needed a massage but the whole experience was absolutely lovely. The Spa is definitely smaller and more intimate. It has a Salt water pool, two rain showers (MY FAV), a hot tub with a rainfall feature and sauna. Also, can we talk about how this screams HAWAII VIBES?!
I recommend getting the Hot Stone Massage. I did, and I am hooked!
The Hot Stone Massage (in Sam's words):
You lie down and hot stones are used to anchor your feet and hands
Essential oils are rubbed all over your hands, legs, back, neck etc.
Two hot stones are used interchangeably to create motion and pressure along your body
Great for relaxation and detox!
Bliss.
Walk to the Village for groceries and cafes
There is a small, quaint, little village about a 5 minute walk from the resort. It has a Market IGA for groceries and/or necessities, and 2 small cafes if you are looking for somewhere to get breakfast!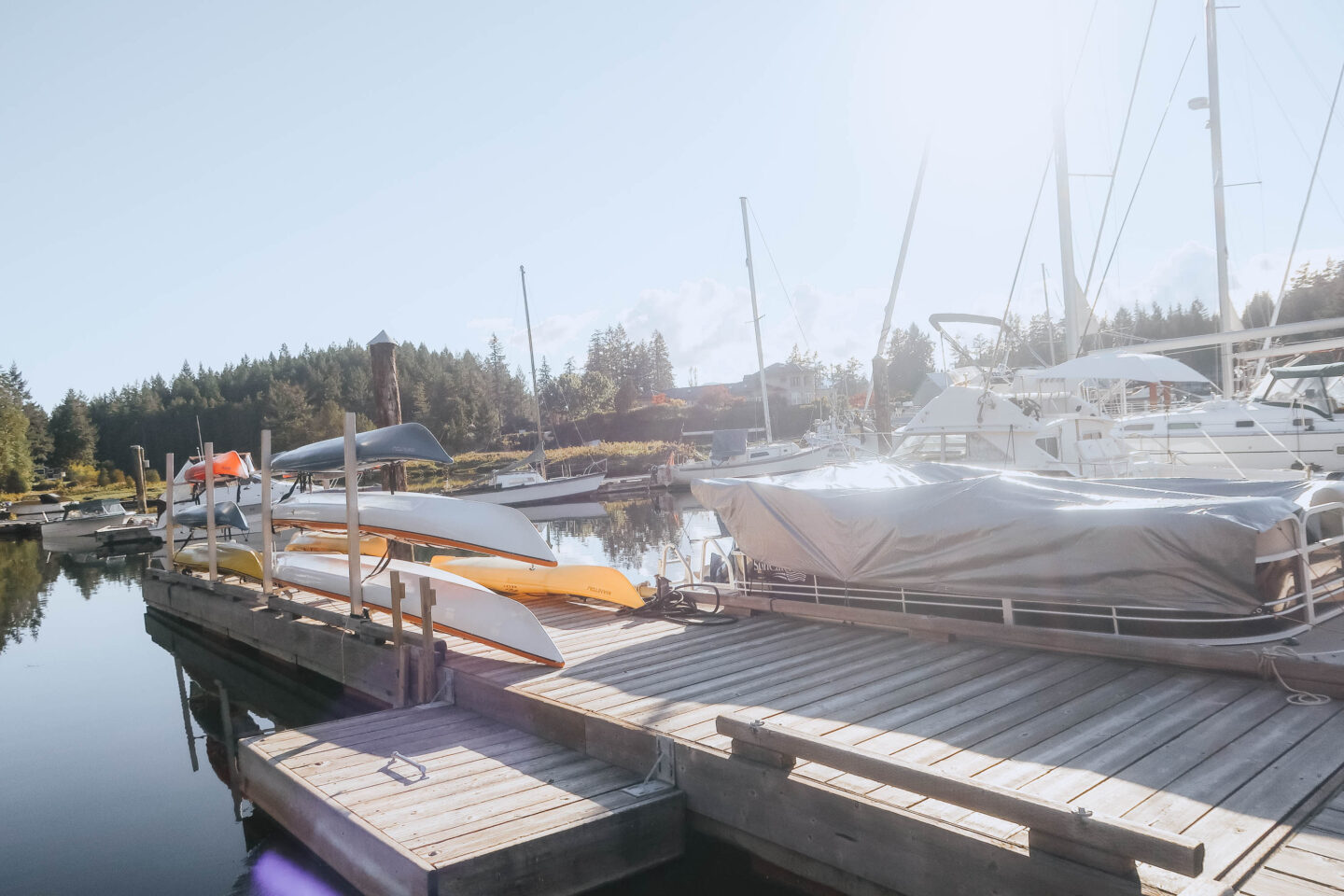 Driving to Sechelt, BC:
If you want to explore more of the town and find more shops and bakeries, Sechelt is only a short 15-20 minute drive from Painted Boat Resort and there is more to see!
Go to Basted Baker –
So many people recommended this to me and I (obviously) went to grab breakfast as we were heading back to the ferry to Vancouver.
Get the Breakfast Bowl- it's fantastic. I might have also brought back a box of baked goods.
Can this be a Day Trip:
The Answer is YES. Just don't miss your ferry.
which leads to my next point,
Things I learned about the Ferry :
Always be at the ferry at least 40 minutes prior to your sailing time.
It says so on the website.
Trust me.
Looking for a getaway that isn't too far from home?
Check out the BC Ferries Vacations website! They have discounted bundled travel packages that includes transportation and hotel stays. In addition, every month they have special promotions! For the month of September, it is the BC Ferries Fall Retreat. The Fall Retreat is that if you book 2 nights, you will get the 3rd night for FREE!
Book your stay at the Painted Boat Resort Spa & Marina!
A big thank you to BC Ferries Vacations and Painted Boat Resort for sending us on this trip! I'll definitely be back for more!
Till next time,
xoxo Sam